How Online Scratch Cards Can Transform Your eCommerce Business
You want to increase sales on your eCommerce website. Well, what do you know, so does everyone. What makes you any different?
Your eCommerce site could be offering a Shiseido Red nail polish, all-natural lavender soap, or a special use non-ratcheting socket wrench. It makes no difference. Because one question remains: "How do I turn website visitors into buyers, and then keep at it for years to come?"
Scratch cards are one marketing tool that is both effective and original! And many websites are missing out on the marketing opportunity because they still believe scratch cards are only meant to be used in the gambling industry. This could not be further from the truth.
Online Scratch Cards as Marketing Tools
Scratchies can help you whether you plan on increasing your sales or playing the long game by boosting engagement. The scratch-off cards allow your audiences to engage directly with your content by scratching for a coupon, a gift, or a discount with their cursor. This interactive quality makes scratch-off cards one of the most profitable clogs in your mean, lean conversion machine.
Check out the text below to find out exactly how "Scratch and Win" campaigns can skyrocket sales in your eCommerce business. 
Scratching for New Releases and Discounts
Scratch-off cards for business can be a terrific asset when presenting a product launch or a promotion. They allow you to draw people in subtly, requiring a higher-than-usual degree of focus and involvement.
One eCommerce use for a scratch card is introducing clients to a product launch. For instance, if you own a bookstore, you could announce a highly anticipated new sequel in a book series via a scratch card. Are you a Fan of the Iron Widow? We Have Something for You! Hint: Scratch the Card Below and Find Out!
The readers interested in the sequel would then get a chance to pause and get excited instead of scrolling mindlessly down your Home Page. After taking a breath, website visitors would be able to scratch and find a new release by their favorite author waiting for them! The entire process makes the marketing experience more mindful and memorable.
Similarly, if you were selling luxury, all-natural soaps, you could get clients to scratch a card for a coupon they can use online or in-store.
Platforms such as Zoom Engage (ZE) provide a wide variety of customizable scratch card options, all of which are under your control.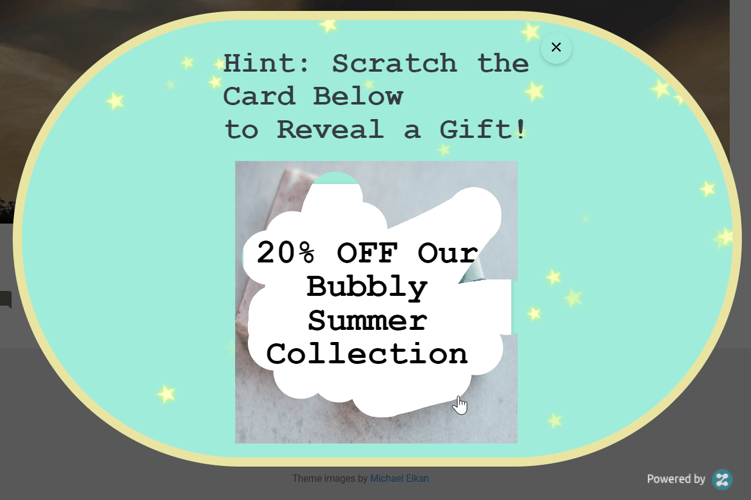 Image 1: Sample Online Scratch Card for a Soap Business

Scratch Card Coupons

as Rewards

for VIP Customers
According to research by BIA/Kelsey, over 50% of small businesses' annual revenues are generated from repeat customers. Repeat customers have also been found to generate 67% more revenue than new customers.
Keeping your existing customers happy, therefore, should be one of your top priorities! Digital scratch cards can help you set up a fresh, innovative reward system.
Offer exclusive online scratch card coupons, dinners at local restaurants, and Father's Day scratch card discounts to your loyal clients. But make them work for it! The extra couple of seconds of engagement clients use to scratch off a card will etch your brand into their memory. Digital scratch cards will help you be the first on their list the next time they need a product or service from your sector.
Just remember that the prerequisite to targeting repeat customers separately is segmentation. Split your website visitors according to their online behavior.
Optimize for Mobile Devices
As much as 91.54% of the world's population now owns a smartphone. If you want to reach any of them with your marketing efforts, you better optimize your design for mobile devices. On ZE, you can easily modify your scratch card design to match any and all mobile devices. The easy-to-use preview option is also there to help you picture exactly what it would look like, making sure you are perfectly pleased with the final result before going live.
Create a Different Customer Experience
We have already established some unique advantages of online scratch cards – they make your audience pause and pay attention. They engage website visitors directly by instigating their curiosity and then serving the big reveal. The originality of this customer experience is what makes online scratch cards stand out the most.
They make run-of-the-mill upsells for loyal customers and abandoned cart reminders appear new and even fun. And venturing into this unusual way of communication with visitors, prospects, leads, clients, and VIPs is often rewarded. Use scratch cards to pique people's imaginations, put their cursors to work, and reveal the right surprises to the right people. The results? A higher ROI, and a touch of innovation that has become a rarity.